Maya Cruise Lan Ha Bay 2 Days 1 Night
will fulfill every moment of your voyage away from home with excitement and good stories to tell. The lovely Maya escorts you to the pristine Lan Ha as well as other surrounding natural attractions so that you sail away from the busy corners to reach the peaceful and beautiful places only. This 4-star cruise also ensures the comfort and entertainment aboard so much with the 24-hour bar, sundeck, coffee makers, and private play yard. The one-day itinerary includes the highlights of Da Chong Islet, Tra Bau area, Bright & Dark Cave (Hang Sang Toi), and the scenic Lan Ha Bay in overall.
Itinerary: Hanoi – Hai Phong – Lan Ha Bay – Halong Bay – Tra Bau Area - Bright & Dark Cave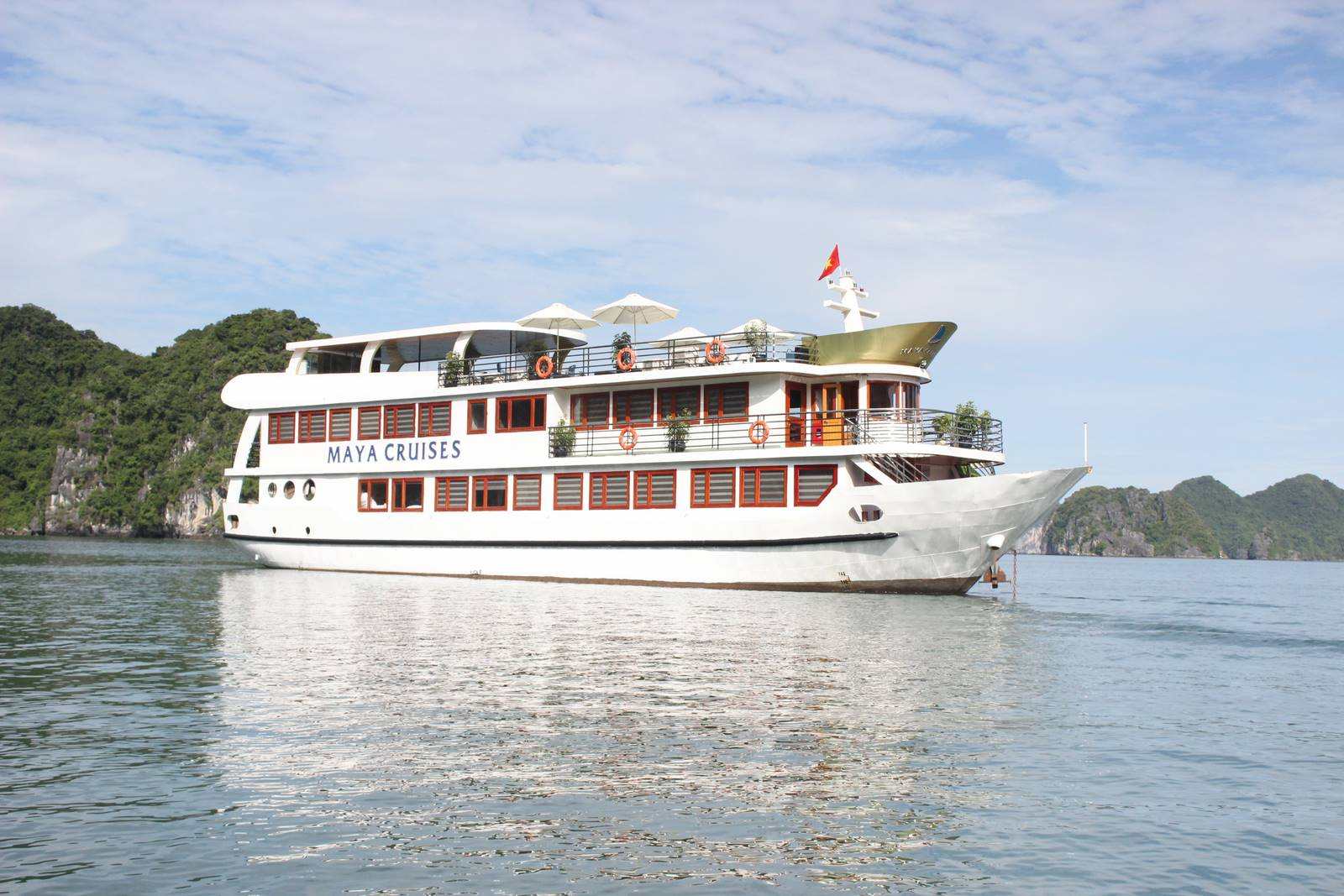 DAY 1: HANOI – HAI PHONG – LAN HA BAY – HALONG BAY
(Lunch – Dinner)
09:00: Get the pick-up service from Hanoi Old Quarter to the Got Port (Hai Phong) on the highway.
11:30: Arrive at Got Port. Transfer by a tender to Maya Cruise Lan Ha Bay. During the transfer journey, sightsee the impressive Cai Trap canal.
12:15: Welcome on board the Maya Cruise. Check-in your cabin, have the welcome tea, listen to the cruise briefing and safety instructions. Begin sailing to the areas of Lan Ha Bay and Halong Bay.
12:40: Travel to Da Chong Islet of the interesting shape, from which you can view the French-built lighthouse of over 100 years old. Have lunch while it cruises around the limestone islets.
15:00: Cruise toward Tra Bau Area – a distinctive and peaceful zone for swimming and kayaking. Have hours of pleasure.
17:30: Get back to the cruise at the right time to watch the extraordinary sunset over the Gulf of Tokin. Overnight activities aboard can be the Vietnamese cooking classes, and then the Happy Hour deals.
19:30: Have dinner with local food, amid the poetic and spectacular setting.
21:30: Admire the serenity and beauty of the Bay in the evening. Unwind with the drinks at the bar. Also, try squid fishing and watching movies. Lay the head in your comfortable cabin.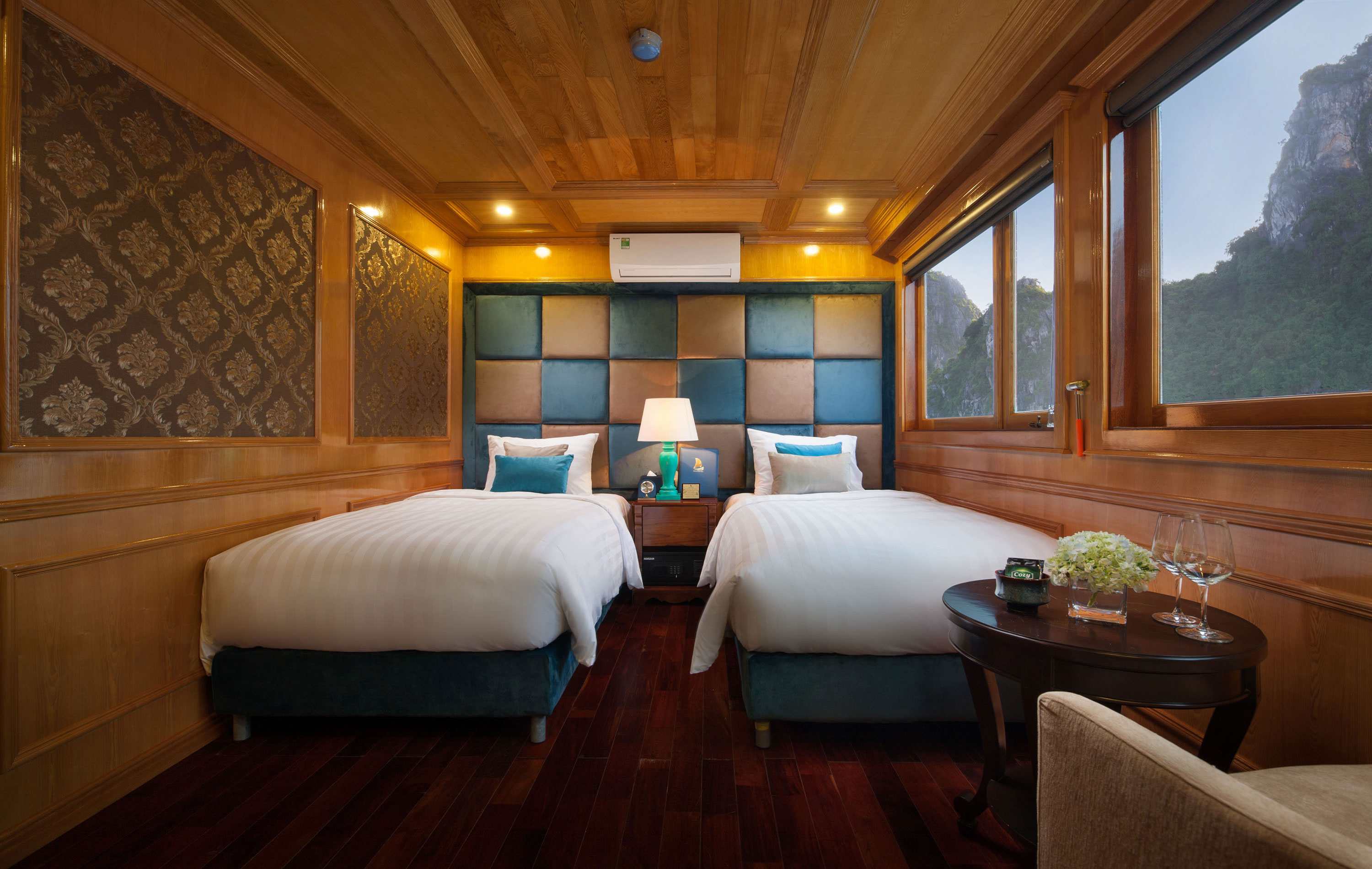 DAY 2: LAN HA BAY – HANOI (Breakfast - Brunch)
06:00: Excite the morning with a Tai Chi session on the sundeck. Have a light breakfast. Get on a bamboo boat to row to the Dark & Light Cave (Hang Sang Toi). The little boat allows you to move across the cave corners and discover the magic of light.
09:30: Return to the lovely Maya to complete the check-out steps.
10:00: Have brunch while it's cruising back to the port.
11:35 – 12:10: Arrive at the port and disembark. The
Maya Cruise Tour 2 Days
is concluded.
14:00: Arrive at Hanoi. Tour ends.
Via
Maya Cruise Lan Ha Bay 2 Days
at lahabaycruises.vn #lanhabaycruise #lanhabaytour